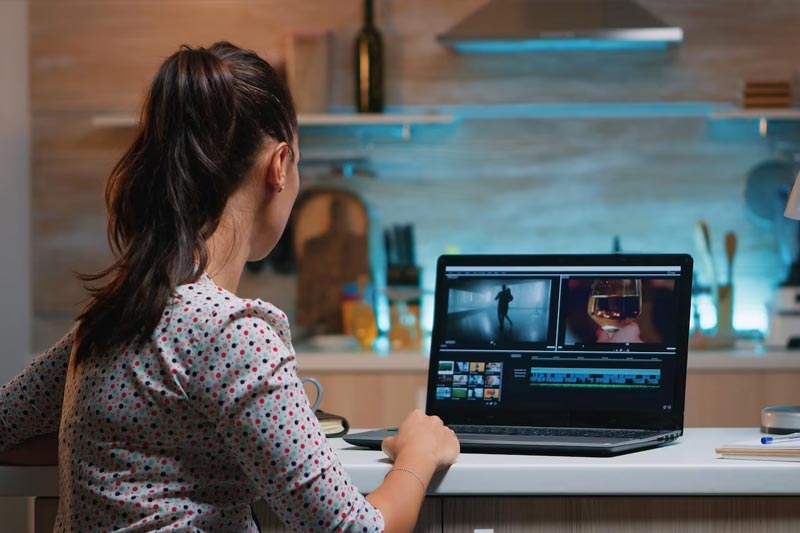 8 Types Of Explainer Videos to Help Boost Your Business
Do you own a business in Hartford, CT, that wants to make an impact in the local and worldwide marketplace? If so, investing in explainer videos can be one of the best ways to boost your visibility and brand strength. Explainer videos are increasingly popular tools for businesses to educate their customers about their offerings and capture the attention of potential buyers.
At its core, an explainer video is stories told through animation or visuals with audio narration offering a message about product features, services, or other elements related to your business purpose. There are many options, from short 10-second clips introducing products and services to forming longer explainers lasting up to 5 minutes that tell the whole story behind a brand mission!
This article will discuss eight types of explainer videos that can help your business reach new heights of success.
Imagine captivating your audience with stunning visuals and intriguing animations communicating your brand's message in seconds. This is the power of 2D motion graphics explainer videos! As the number one most versatile and dynamic tool for promoting your business, these videos blend vivid colors, rich textures, and smooth transitions to create a magnetic viewing experience.
Combining custom illustrations and perfectly paced storytelling engages viewers by breaking down complex ideas into easily digestible pieces, making it the ideal marketing solution for businesses of all shapes and sizes. So don't let the opportunity to skyrocket your brand awareness pass you by; dive into the exciting world of 2D motion graphics and elevate your marketing strategy with the help of Hartford video production.
#2 | 2D Character Animation
Imagine a world where your complex business ideas can be easily conveyed through charming and relatable characters, breathing life into your brand story. Welcome to the delightful realm of 2D character animation explainer videos! Packed with captivating visuals and compelling narratives, these videos can make your business stand out like never before.
With the power to simplify your message, engage your audience, and foster an emotional connection, 2D character animations are an excellent tool for boosting your business. This enticing medium nails the perfect balance between entertainment and education, leaving viewers eager to learn more about your offerings. Are you ready to captivate your audience with a memorable animated adventure? Dive into the creative world of 2D character animation and watch your brand story come to life!
#3 | Whiteboard Animation Videos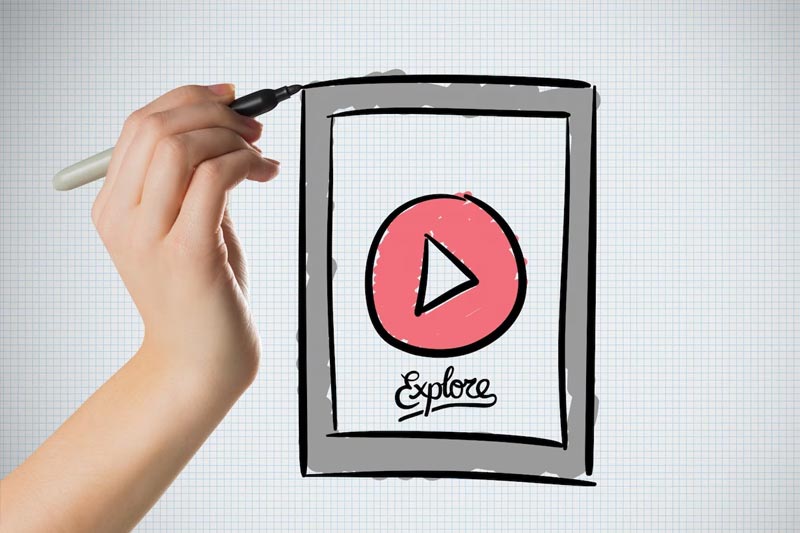 Whiteboard animation videos have taken the world of digital marketing by storm for a good reason. These visually striking and engaging videos tell your business story in a way that captivates your target audience while presenting complex ideas in a simple and digestible format. With the help of talented artists, you can quickly bring your concept to life through dynamic sketches and animations, all while keeping viewers hooked from the beginning to the end.
More than just a trendy marketing tool, whiteboard animation videos can significantly boost your business by generating leads, increasing brand awareness, and simplifying concepts for easy understanding. By incorporating them into your marketing strategy, you're providing an entertaining experience for your audience and leveraging the power of visuals to create a lasting impression and drive your message home. So, let your imagination run wild and explore the limitless potential of whiteboard animation videos to propel your business to new heights.
3D animation can elevate your business by captivating your audience and elevating your brand image. This cutting-edge technology brings life to ideas, allowing for more immersive storytelling and visual enhancements that weren't previously possible. By incorporating 3D animation, businesses can forge stronger connections with their customers and create a lasting impression, boosting conversions and overall success.
High-quality 3D animations not only showcase the capabilities and benefits of your product or service, but they also help simplify complex concepts and demonstrate your innovation. In addition, with social media platforms becoming increasingly receptive to video content, a well-executed 3D animation can significantly bolster your online presence and give your brand the attention it deserves.
Live-action explainer videos are an excellent way to introduce your brand and its products or services in a natural, conversational manner. Through real actors, professional sets, and compelling scripts, this medium can accurately capture the essence of your message while resonating with viewers on a personal level. Whether for product launches or awareness campaigns, live-action videos can make your brand more relatable, increase conversions, and foster loyalty.
Live-action videos have the potential to go beyond self-promotion and become an authoritative voice in the industry. By providing tips and advice related to important topics within your field of expertise, you can demonstrate your knowledge and show prospects that your team is the expert they can trust. Hiring a reputable Hartford video production expert is essential for creating high-quality live-action videos to help you achieve your goals. Don't miss out on this powerful medium and all it offers!
Stop-motion videos are a great way to grab your audience's attention and drive home your message in a creative yet effective way. This type of explainer video is characterized by using physical objects or claymation figures photographed frame-by-frame. Stop-motion videos add energy and vibrancy to your content with smooth transitions, exciting visuals, and fresh perspectives. Plus, with the help of modern software and design tools, you can easily create top-notch quality stop-motion videos that will stand out from the competition.
Stop-motion explainer videos are a perfect choice if you're looking to communicate complex concepts in an entertaining yet simplistic manner. Stop-motion videos will leave a lasting impression and help you achieve your goals, whether for product demos, online tutorials, or fun marketing campaigns.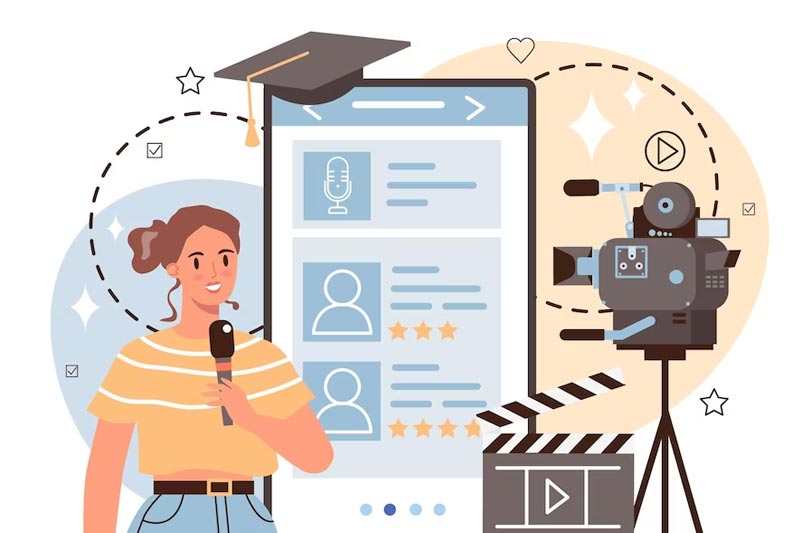 Infographic videos are an engaging and visually appealing way to provide information in a concise, easy-to-digest format. They're perfect for businesses that must explain complex topics or products while highlighting their benefits. Through compelling animation and data visualization techniques, infographic videos can communicate large amounts of information quickly and effectively.
These videos comprehensively overview the organization and its products or services. Hartford video production services can help you create engaging infographic videos to boost conversions and cultivate brand loyalty.
#8 | Cutout Animation Video
Cutout animation videos are a great way to create eye-catching visuals, add humor and personality to your message, and make a lasting impression on viewers. Instead of complex 3D animations or advanced special effects, this explainer video style relies on simple 2D illustrations that can be easily manipulated for storytelling. Plus, with the help of modern design tools, you can create polished cutout animation videos that will leave a lasting impact on your viewers.
Whether for a product demonstration or an online tutorial, cutout animation videos can engage with users compellingly while communicating your message in an entertaining yet effective way. Hartford video production services can help you create high-quality cutout animation videos to captivate your audience and achieve your objectives. Don't miss out on this unique medium!
Explainer videos are a powerful tool for engaging with your target audience and communicating complex concepts in an entertaining yet effective way. From live-action to infographic and cutout animation, there is no shortage of options for video production services in Hartford, CT. With the help of a reputable Hartford-based video production team, you can create high-quality explainer videos that will captivate your audience and help you achieve your goals.