10 Steps on Making Powerful Explainer Videos in 2023
Explainer videos are one of the most powerful assets of a business website. These videos can explain how a product or service works straightforwardly. Interestingly, these videos can also impact your customer's purchasing decisions. A study by Wyzowl found that 96% of people claimed that explainer videos helped them understand a product better, with 88% even being influenced to make a purchase.
If you plan to integrate explainer videos into your website, you're in for a treat. Here are some insider tips from the best in CT video production on creating powerful explainer videos for your business this 2023.
If you genuinely want to create a compelling explainer video, experts in CT video production recommend you do your due diligence and start researching first. Doing so lets you understand whether your topic is relevant to your target audience. 
We suggest you focus on answering the following questions while doing your research:
How can you simplify and present a highly complex idea as a straightforward solution?

How can you make your explainer video simple yet rich in detail?
2. Choose the Style and Type of Explainer Video You Want
By the time you've completed your research for your CT video production, you'll have a better grasp on where you want your explainer video to go. You need to pick the right type and style of explainer video according to your goal, whether for product explanation or making a sale.
Here are the types and styles of explainer videos you can choose from:
Types of Explainer Videos
Animation videos

Whiteboard videos

Live-action videos
Educational 

Sales-oriented

Informative
Next, you'll need to write a script because your explainer video relies heavily on it. Your script needs to include the critical visual elements involved in your storyboard. You can start by writing a draft, then revise it as often as necessary until you've arrived at a satisfactory conclusion.
4. Create a Storyboard Mockup
Many CT video production companies understand how crucial storyboard mockups can be because it helps them create their explainer videos the way they envisioned them. If you plan to develop a storyboard, try using software such as StudioBinder or Canva!
You'd want someone with a clear, crisp, and attractive voice when recording audio for your explainer videos. This can be possible by hiring a professional voice actor. They can help make the audio recordings more professional and presentable.
6. Create the Visual Assets
Visual assets are critical for your explainer videos. Therefore, you need to incorporate things such as moving brand logos and live video footage, to name a few. This task can be difficult, which is why many businesses prefer hiring CT video production companies to make explainer videos on their behalf.
7. Integrate Background Music and Sound Effects
Sound effects will make your explainer videos enjoyable and more explainer videos. After all, nobody won't listen to a muted video! You'll need to integrate background music and sound effects that match the mood of your video. And if you find it impractical to pay for background music, don't worry. There are tons of royalty-free background music on YouTube you can use.
8. Edit Your Explainer Video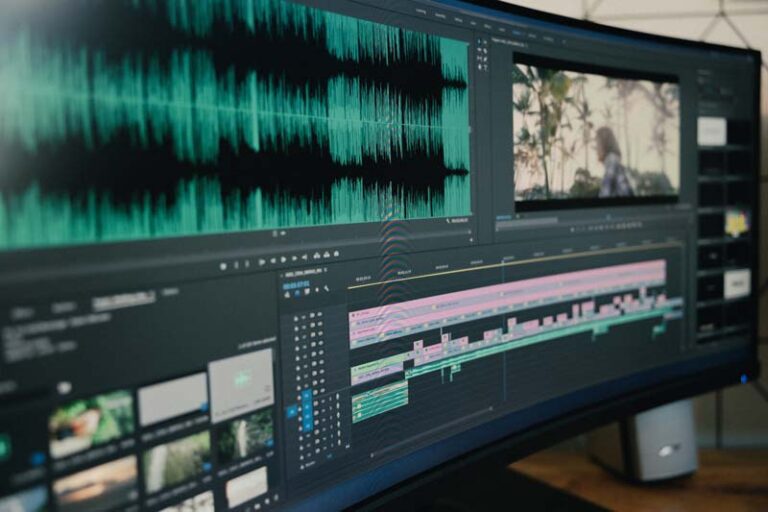 Most of your target audience will watch your explainer video, so you must go above and beyond to ensure it's presentable and attention-worthy. Synchronize all your content, visual assets, and music. You may also need to trim specific video parts and add special effects. You can utilize easy-to-use software such as Adobe Spark and VideoScribe to edit your videos.
9. Test Your Explainer Video in Real-Time
Testing your explainer video doesn't mean you'd have to publish it for everyone to see. Instead, you can show it to your target audience. How well your target audience accepts your explainer video indicates how they respond.
10. Publish Your Explainer Video
Once satisfied with your explainer video's performance, it's time to publish it. You can post on several different platforms your business uses, such as social media, website, landing pages, and YouTube, to name a few.
Explainer videos have always been one of the hottest tools video marketers use for their business. However, it's pretty challenging to create. This is one of the reasons businesses would instead hire experts like the Video Production Company since they can guarantee professionally-made explainer videos through their comprehensive CT video production practices.