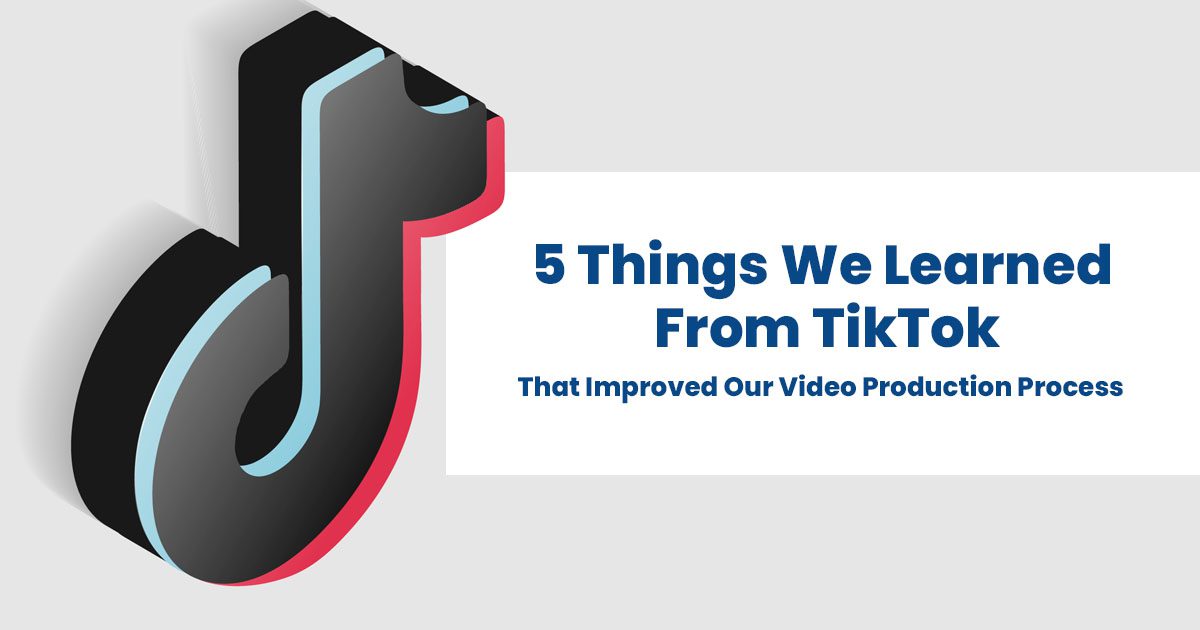 5 Things We Learned From TikTok — That Improved Our Video Production Process
Whether you're a fan of TikTok or not, nobody can deny how this platform exploded into popularity and influenced modern-day pop culture. We've seen how this company started from its humble beginnings and became one of the biggest video platforms in the world. People of all ages use it! If you're looking for entertainment, information, or to pass the time, we're sure that TikTok can satisfy your daily content consumption needs.
As an expert in CT Video Production who is constantly evolving to provide the best video production services, we can offer, we've learned a lot from how TikTok revolutionized how the world creates videos. We've learned a lot from this platform, so in this article, we'll share the top five things we've learned from TikTok that improved our video production process.
#1 Focus on Short-Form Content
Don't get us wrong; long-form video content is still invaluable, but we can only acknowledge how effective short-term video content is. Internet users have notoriously short lifespans. Combine that with low tolerance to ad-heavy content, and you're left wondering how you could capture their attention.
TikTok understood this fact and used this knowledge to create short videos powerful enough to invoke emotions and curiosity. 
Want to learn about random facts that you won't use anytime soon but can't spend more than a minute on? There's a TikTok for that! Do you want to catch up with the latest gossip on your favorite pop celebrities but only have seconds to spare? There's a TikTok for that!
When used correctly, imitating what TikTok did with their videos can sometimes provide more results than long-form videos.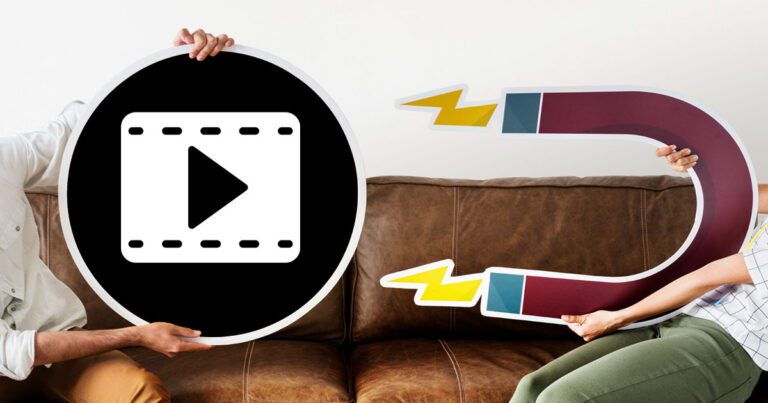 #2 Concentrate on Fast-Paced and Attention-Grabbing Content
If you don't use TikTok, you're probably surprised by how fast people scroll through videos. That's because TikTok specializes in grabbing the attention of its users in the shortest amount of time possible. Their videos have a short time frame that allows creators to clip different videos and edit them to produce a cohesive and impressive output.
TikTok's penchant for such fast-paced videos has inspired us as a CT video production company to focus more on incorporating attention-grabbing elements in our short-form videos, like 15-second ads.
#3 Utilize On-Screen Texts More
Many CT video production companies use on-screen texts sparingly, which is not inherently wrong, but they're missing out on a lot. For starters, on-screen texts can eliminate the need for any voiceover explanation. These texts are a replacement dialogue, added during the editing process and sometimes partnered with a catchy song and audio clip. 
On-screen text is a form of storytelling, and so far, no one has done it better than TikTok. It's a shame that not many CT video production companies utilize on-screen texts because it offers such vast potential. Here at Video Production Company, we're doing our best to incorporate on-screen text as much as possible. We expect this trend to continue in the coming years, and we're excited to see what on-screen texts can bring into the future of the video production process.
#4 Heavily Emphasize Sound
While many TikTok videos rely much on on-screen texts, we could argue that more videos use audio clips, mainly using other people's voice lines through lip-syncing. When you turn off the sound, the video won't make any sense at all. Many recommend you turn the volume on because it makes sense – the experience is entirely different when the sound is off.
Aside from audio clips from other people, many creators use different songs for their videos. Many singers became popular in the mainstream media because their songs went viral on TikTok. The music available on TikTok plays a crucial role in storytelling. As a CT video production, we are inspired to follow the same trend and leverage music as a critical player in storytelling.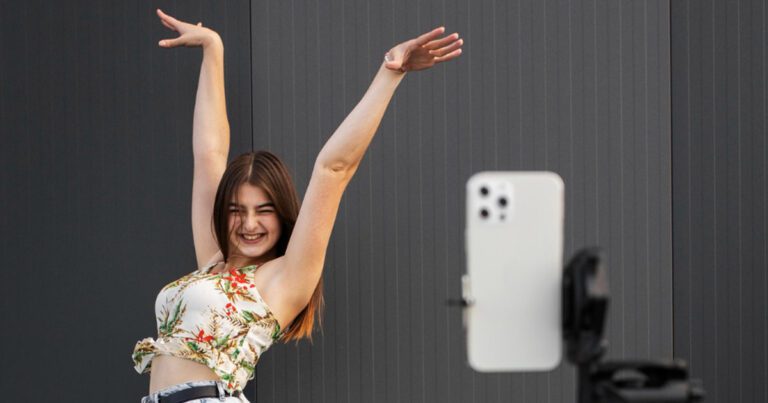 #5 Self-Expression is Essential
One of the top reasons why TikTok rose in popularity is how they allow people to express themselves freely. Video production has a reputation for being complex and non-beginner-friendly, but TikTok disproved this idea. With them emphasizing the element of self-expression, more and more people are encouraged to create, edit, and publish videos with their own twists. 
How did we incorporate this into our CT video production process? For starters, we doubled down on self-expression, particularly on types of videos such as testimonials and commercial videos. As a video production company that helps brands solidify and strengthen their online presence, we use self-expression to make our client's businesses stand out with their uniqueness.
Here at Video Production Company, we do our best to provide our clients with the best videos possible. This is why we constantly learn from the best companies in the industry. If you want to know how a CT video production company like ours can help your business, contact us today!